Can't believe I haven't posted a robin yet. Probably cuz the pics are always slightly disappointing. But hey, this seems to be the year for bird pics, cuz I'm getting a lot of them, so I'm going to post all the different ones I have.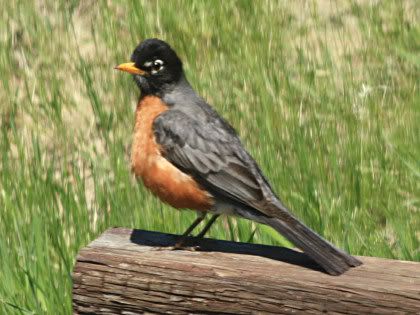 I call him "Portly" although "Paunchy" is probably more accurate.
I think his big tummy is cute.