My first bobolink pic! Not the best, but still exciting.
enature
Cornell
Got a better pic on 31 May 09.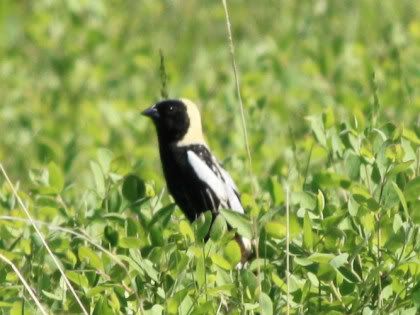 Will keep trying to improve. We have at least two very active bobolinks around here this year, so should get more opportunities.
UPDATE:
Sun 28 JUN 09 - More Better
This was a bobolink couple guarding their nest, I think, thus I got closer than they usually will allow. We have a lot of bobolinks this year.
Male front: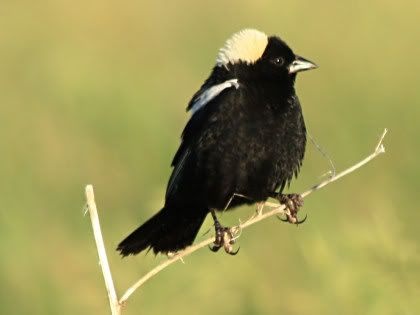 Male back: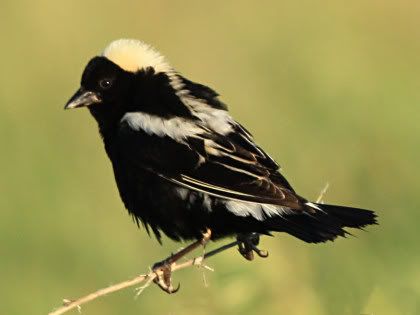 Female: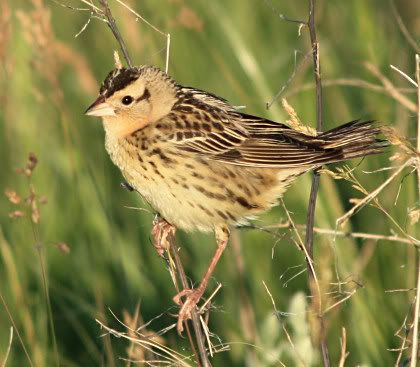 Setting: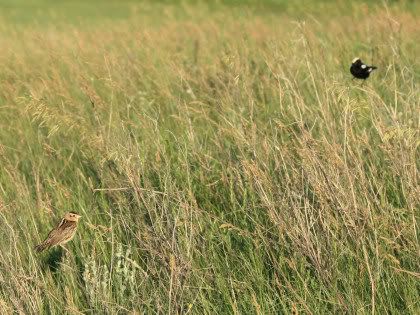 MORE - Same couple, I think. Pics taken Fri, 3 Jul 09.
"Hi Sweetie, How are the kids?"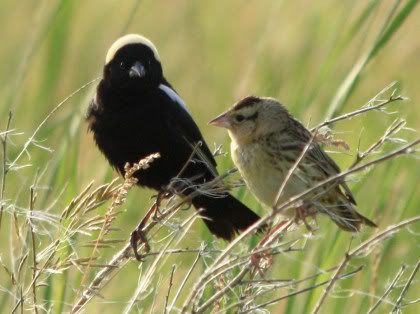 UPDATE:
The bobolinks are gone. Sometime between 8-11 Jul 09. I miss them. I got many photos of them. Some of the best are posted here. They were ever present in the field in at least 2 or 3 locations. I got used to their different sounds as I walked around out there.