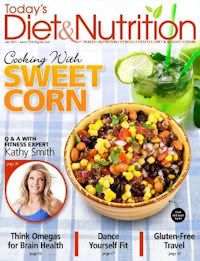 I discovered a free magazine download online.
Diet & Nutrition Magazine
I was reading the July 2011 issue.
Kathy Smith, well known fitness guru, is 60 years old now, wow.
Food pyramids current and past.
Corn info - how to choose it, store it, cook it, recipes.
Dance DVDs.
There are recipes online too.
Overnight Cherry Almond Oatmeal
Sounds good.