Right now, it's the perfect outdoor weather.
I love the autumn sun.
I love the cool crispy mornings.
I love the colors.
Is there anything I don't absolutely adore about autumn?
I don't think so.
Nothing I like better than to wander a new outdoor trail on a cool calm clear crispy autumn morning, with my camera, of course.
The trail: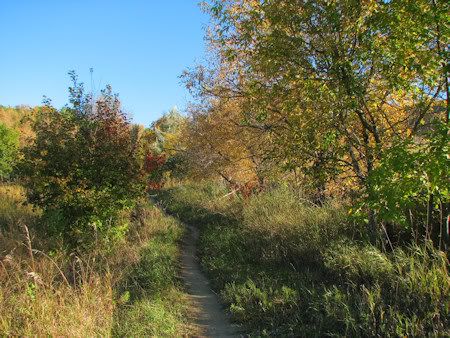 But first,
Wild turkeys: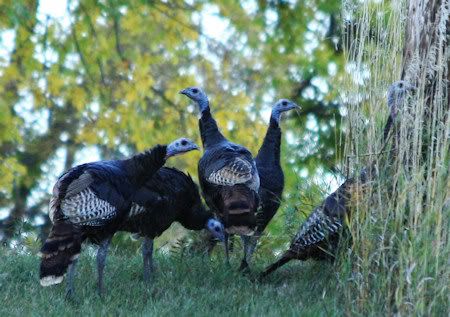 I thought the turkeys at alert attention with their heads in different directions made it such an interesting photograph. Perfect autumn leaves background too.
This was a situation where the DSLR gave a much richer higher quality photo than my little point and shoot. Not always that vast of difference between the two.
And then the climb up the steep hill: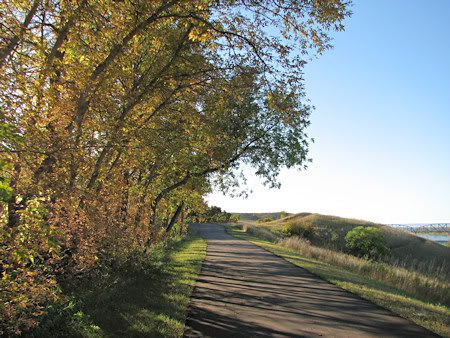 Biker was going down the hill: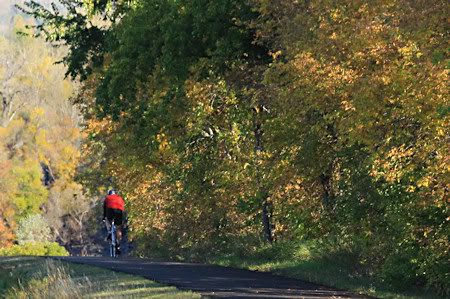 Pretty tree: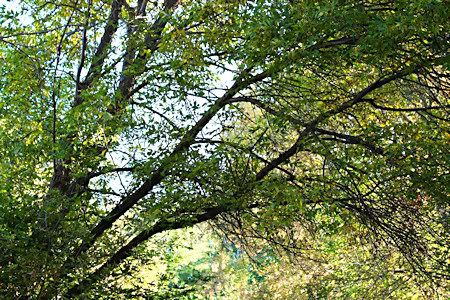 Sunshine in the trees: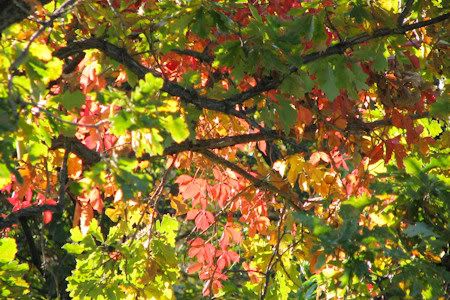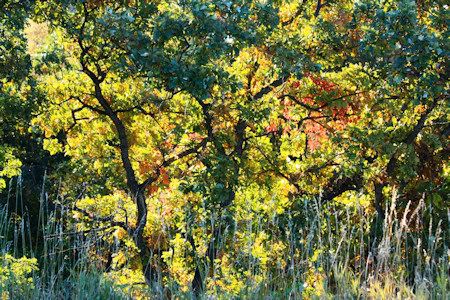 More autumn colors: