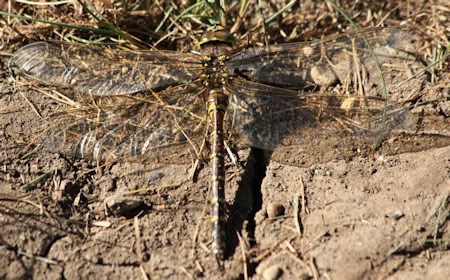 Talk about blending in, huh.
Here's a closeup crop: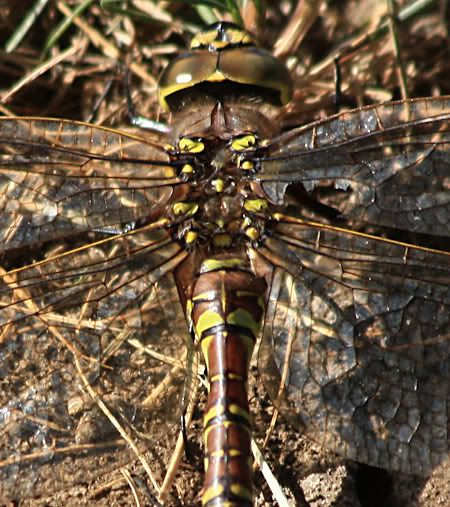 I just spent hours trying to ID this dragonfly.
Family Aeshnidae - Darners maybe?
This pic is close (green form female darner):
greennature
More Links:
odesforbeginners
Dragon or Damsel
GOOD visuals here.
Eyes and wing spread are Dragon.
Abdomen looks more like a Damsel, though?
bugguide
npwrc