Theodore Roosevelt National Park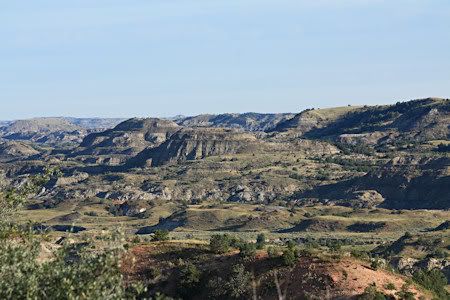 Stopped at Painted Canyon Visitor Center 7 miles east of Medora, North Dakota off I94.
Toured the South Unit 36 mile Scenic Loop Drive (entrance is in Medora, ND.)
Fee $10.00
We didn't take any extended trails.
Took us about 5 hours? maybe.
I packed a picnic lunch and we ate there.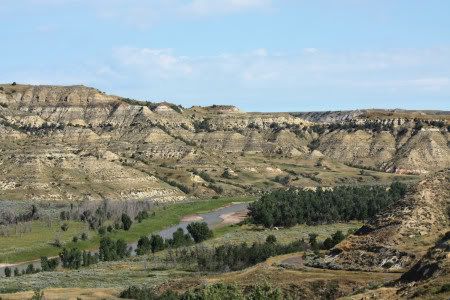 From a photographer's viewpoint I thought all the scenery photos were going to look pretty much the same. And I was right. I used my telephoto quite a bit just to get some different views/perspectives. The two above scenery pics were telephoto. Wide angle shots really need to be viewed at large size to get the grand vast space feel of the place. (
Google it
)
Here are some telephoto textures and formations shots: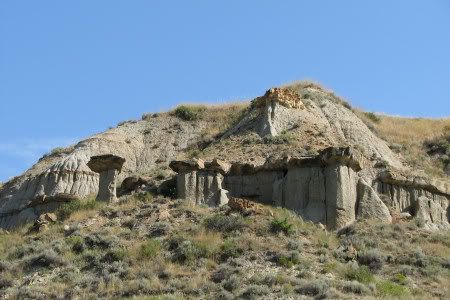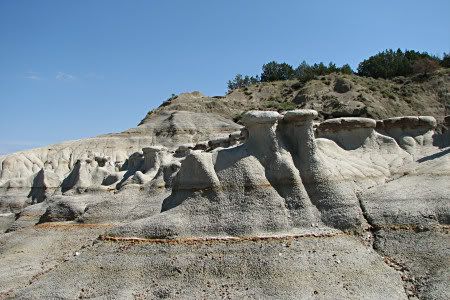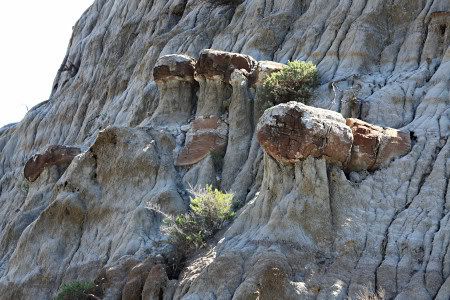 These next were taken at Wind Canyon (marker 25.1). Worth the hill climb for the views.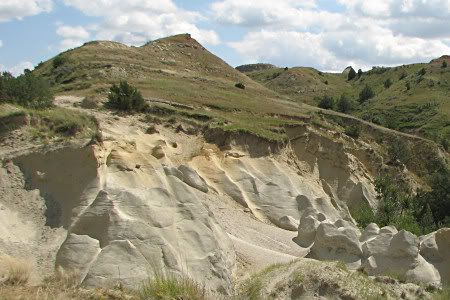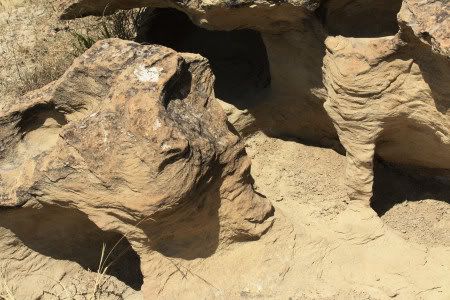 Another hill worth climbing is Buck Hill (marker 16.4).
We saw lone buffaloes here and there from far away. Then there was one grazing right by the road and totally uninterested in us as we stopped right beside him, rolled down the windows, and took pictures from within the car.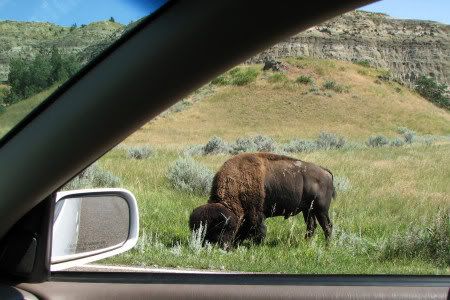 The "wild" horses along the road weren't so wild. They didn't move when we drove up to them. In fact, a mom and colt came out and stood in the middle of the road, colt nursing, while we were right there.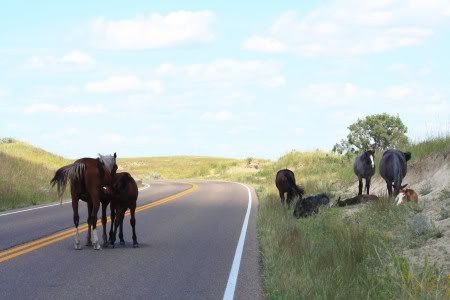 Took some pics of the prairie dogs, of course.
That's about it for photography, add a few butterflies.
Maps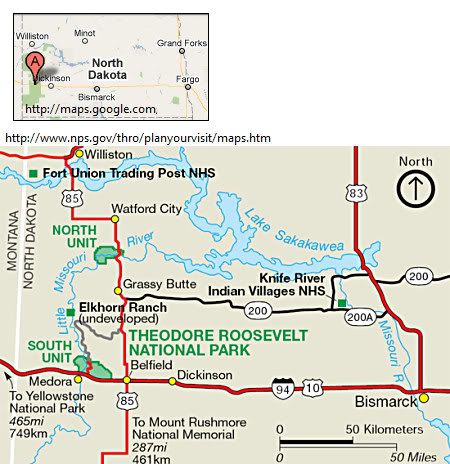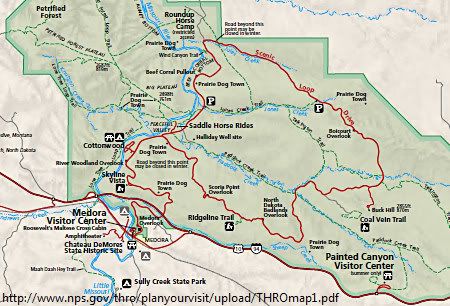 See also
Index
The South Unit Trail Guide