I love some of the Hewlett-Packard desktop wallpapers I got with my new laptop.
My fav: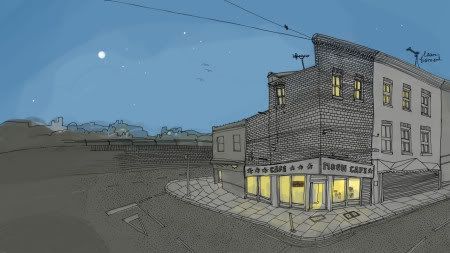 It is signed by an Illustrator artist named
Laura Barnard
.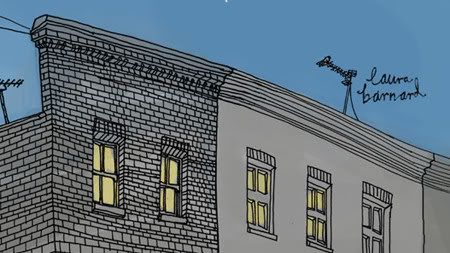 She gives info on other artists, yay:
HP Artist Wallpaper Series
"I was proper delighted to be asked to design a set of desktop wallpapers for HP to be shipped with their 2010 range of laptops, and was even more delighted when I discovered I was in splendid and esteemed company with three other great illustrators:
Alex Eben Meyer
,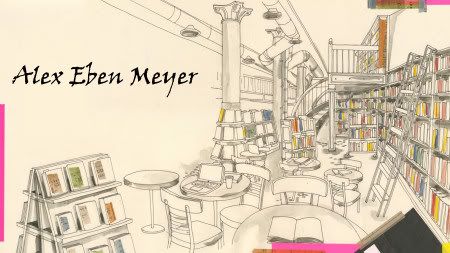 Julie West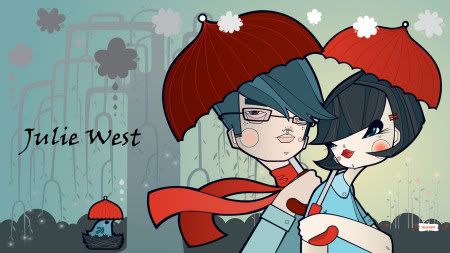 and
Amy Ruppel
. . ."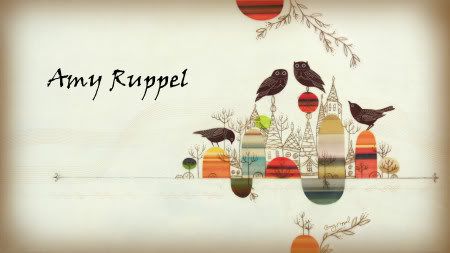 "...available for download
here
. . ."
Also I noticed a few of the HP wallpapers mimic the design etched on my laptop.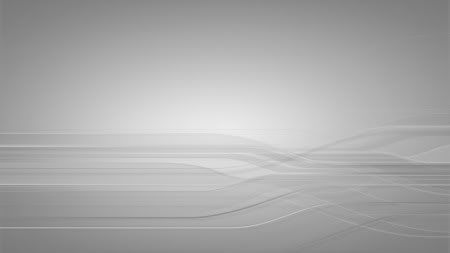 I wonder who created it and if there is a story behind that?