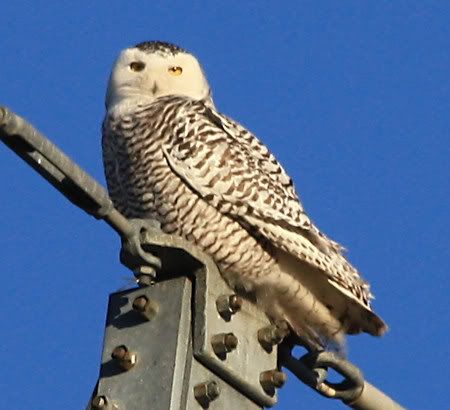 I missed the excitement around 5:30pm last night.
My partner grabbed my dslr w tele and took the photos.
He's been seeing snowys a lot this year on the way home from work and finally one camped out near our place so he could take photos with a decent lens.
Yay!
I hope I get to see one of these snowy owls too.
UPDATE 5Mar12
I got some snowy photos too! Same area and same time. Mine weren't as good, but still fun to observe and I got to see him in flight also. Thank you, Mr. Snowy.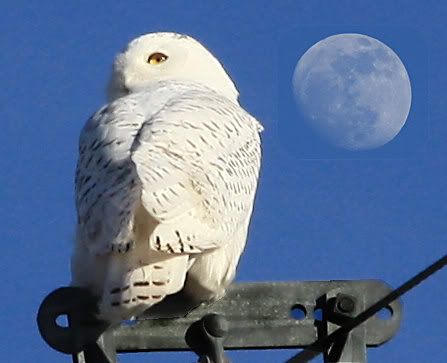 The moon was out at this time so I shot a few moon photos and then layered it in to the owl photo. It was easy to do because similar colors and lighting.
Previously