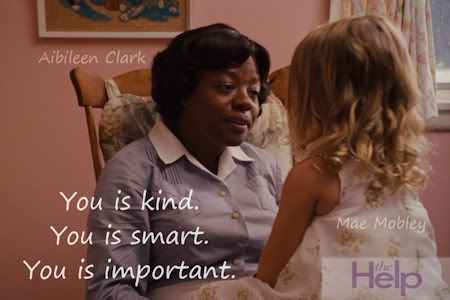 This is the best movie I've seen in a long time.
I loved all the characters.
I laughed. I cried.
I guess some thought it wasn't harsh/blunt enough, but to me, it showed plenty.
Especially the more subtle corrosive every day devaluing of human beings.
imdb
ebert
wiki
Aibileen Clark to 3-year-old Mae Mobley:
"You is kind. You is smart. You is important."
clip
trailer