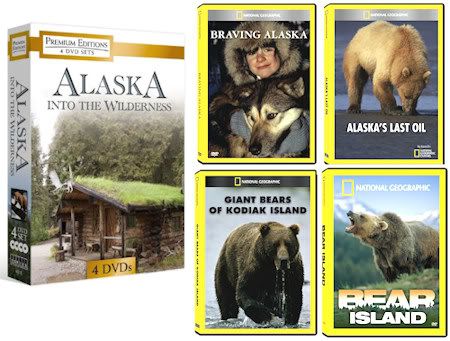 Found this DVD set (at left on image) cheap at Target and bought it.
(The 4 DVDs at the right on image are from NatGeo. See below info.)
No menu.
No subtitles.
4 DVD's stacked on top of each other with nothing inbetween them.
So creation and packaging is a little strange.
Note that a few of these date back to the 1990's.
So far I watched the first DVD, "Braving Alaska" and thought it was interesting to watch.
I like to live in sparsely populated areas, but not *that* isolated.
Off the grid, eat moose at every meal during winter months (moose quiche, moose enchiladas, corn moose tongue sandwiches etc. 45:30), get your mail by plane twice a year (your only visitors), and you doctor yourself. These were families with young children birthed in the Alaskan bush. Brave hearty souls.
"Although the Brown family together consumes about 5 gallons of animal fat a year, they don't worry about cholesterol. (20:40) Randy, who tests reasonably low, feels the extreme temperatures and heavy work burn the fat off."
One guy froze his feet, so ended up eating his sled dogs to stay alive, but still starved to death before anybody found him in the spring. (48:45)
Narrated by Martin Sheen.
Intro:
"There is a place, even today, where human beings are rare."
"In Alaska, the population of the entire state is about the same as many cities elsewhere."
"And deep in the North woods, beyond mountains and rivers that have no name, there is virtually no one."
"The largest of the United States, Alaska sprawls across 591,000 square miles. 99% of this immensity, untouched by pressure or progress, remains uninhabited and wild. But a sprinkling of people have chosen to move here and live off the land. Widely scattered and far from roads, stores or medical care, they must rely almost solely on their own efforts to stay alive."
Alaska
2010 population: 710,231
vs
North Dakota
2010 population: 672,591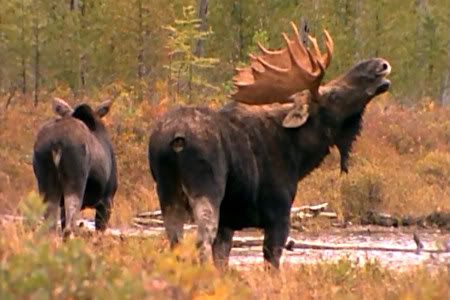 Looked up the DVD info on the Internet:
---
Amazon
Price:$14.45
Alaska: Into the Wilderness
DVD Release Date: August 11, 2009
---
DVD Creator:
topics-ent
Alaska into the Wilderness
Standard Definition DVD
Join four families as they face the daily challenges of basic survival — food, warmth and fending off grizzlies — in the Alaskan wilderness. Then, travel deep below the frozen tundra, see places rarely touched by humans and get dangerously close to the largest carnivore on Earth in three other amazing wilderness films!
Run Time: Approximately 4 hours
Featuring four films: Braving Alaska, Bear Island, Alaska's Last Oil and Giant Bears of Kodiak Island
---
Yes, NatGeo has these - individually and at a much higher price:
Braving Alaska DVD Exclusive
Price:$19.95
c. 1993
60 minutes
Imagine living hundreds of miles from your nearest neighbor or grocery store and having mail delivered by airplane a few times each year, and battling the long, harsh winters with temperatures that plummet to -51 degrees Celsius. Such are the living conditions chosen by the hearty few who inhabit America's last frontier: the Alaskan bush—a spectacular land of rivers and mountains so remote that you'll enter the lives of four families who have turned their backs on civilization to fulfill their dreams of living off the land. Join the modern day pioneers as they face the daily challenges of survival—hunting for food, staying warm, and fending off grizzlies. You'll experience America's pioneering spirit through these remarkable people who are Braving Alaska!
---
Bear Island DVD
Price:$24.95
c. 2007
52 minutes
The majestic Alaskan brown bear is the largest predator in southeastern Alaska, but its ancient haunts are under siege. As modern worlds close in, the great bear's world is shrinking and encounters between humans and bears are on the rise. Join researcher LaVern Beier as he uses cutting-edge technology to protect this extraordinary species. To observe on their own turf, without risking life and limb, LaVern attempts to deploy National Geographic's Crittercam, until now used almost exclusively on marine animals. Vern and his colleagues are on the cusp of a revolution in terrestrial field science: the opportunity to vicariously walk with bears into the deepest comers of their habitats.
Bonus Program: Crittercam: Black Bears.
---
Alaska's Last Oil DVD Exclusive
Price:$19.95
c. 2008
52 minutes
The world is addicted to oil. But now the easy pockets of oil are gone and the race is on to find new sources. Nowhere is the battle more intense than in Alaska—source of nearly 15% of America's domestic production, and home to the nation's largest wildlife preserve, the Arctic National Wildlife Refuge, where companies are pushing to drill. National Geographic travels back millions of years to see how oil was created, and looks to the future to ask how far we'll go to find every last barrel and at what cost.
---
Giant Bears of Kodiak Island DVD Exclusive
Price:$19.95
c. 1994
57 minutes
Follow the largest carnivore that walks the earth, the great Kodiak bear, down ancient feeding trails, up salmon-rich rivers—even into a den where a mother nurses her newborn cubs. You'll watch cubs learning to fish, bears gorging in berry-laden fields, and a remarkable scene of bears consuming a beached whale carcass. The setting is Alaska's Kodiak Island, where 4,000-foot mountains rise from hundreds of miles of jagged coastline. Today about 2,700 of these larger cousins of the well-known grizzly bear still thrive there. But change looms on the horizon. Portions of the island are open to development. Dramatic home videos of dangerous tourist/bear encounters capture the uneasy clashes of Kodiak's modern and natural worlds. Enjoy this rare look into the lives of the Giant Bears of Kodiak Island, produced and photographed by renowned wildlife filmmaker Wolfgang Bayer.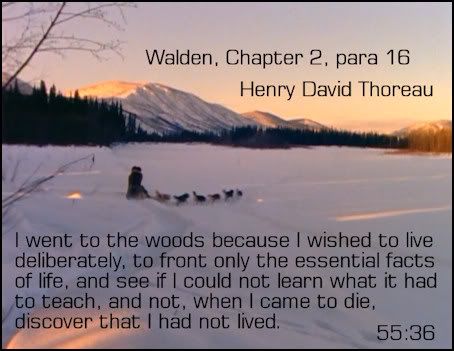 Henry David Thoreau quote at the end of DVD 1, Braving Alaska:
Walden, Chapter 2
THUR-oh or Thor-OH?