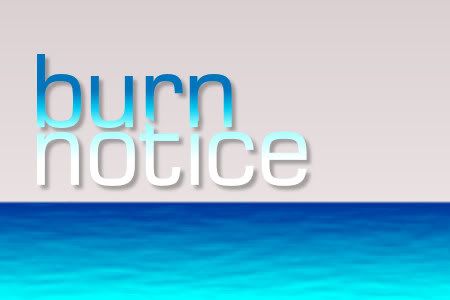 I haven't kept up with the show
Burn Notice
.
But I saw Season 4 DVD in the store and bought it on impulse because the
Jesse
character (Coby Bell) sounded like an interesting addition.
I liked it.
Image creation notes: Text and background are gradients I created from scratch. The bumpy water was made with Displacement Maps. I manually cut the bottom of the letter t and then added a drop shadow to the text.
Inspiration was this
Burn Notice logo
.