It snowed a lot and no wind.
So...
The outdoor thermometer has a cute snowcap on it.
The evergreens are heavy with snow.
Pretty.
Here's a cute little graphic I pulled out of my archives and edited.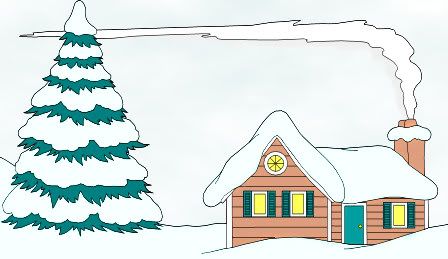 It's either an old WordPerfect image or an old Microsoft Word image.
It's fun to fiddle with graphic images sometimes. See what I can do with them.
Real life winter photos
here
.
More
.