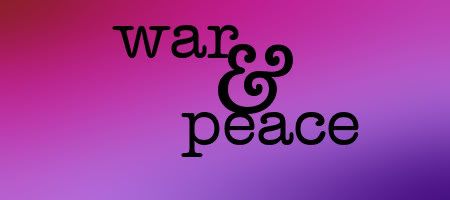 So somehow I ended up at this
blog
where the person is going to read Tolstoy's War and Peace during the cold months of January and February.
In about 300 page chunks.
Vol 1 by 15 Jan 11.
Vol 2 by 31 Jan 11.
Vol 3 by 12 Feb 11.
Vol 4 and Epilogue by 28 Feb 11.
(She's reading Rebecca and Woman In White in January also.)
So I'm digging around on the Internet for info.
My freebie doesn't have Volumes? I have Books and there are 15+ Epilogues.
From Wiki summaries, I'd say:
Volume 1 = Book 1-3
Volume 2 = Book 4-8?
Volume 3 = Book 9-13?
Volume 4 = Book 14 - End?
SparkNotes
might have better summaries.
Nothing at shmoop.
Wiki:
Leo Tolstoy
Count
Lyev Nikolayevich
Tolstoy
(b. 9 Sep 1828 - d. 20 Nov 1910)
(Love those Russian names. LOL)
NOTE: Birthdate 28 Aug 1828 is Julian calendar.
War and Peace - 1865–69 (Born 1828 so 37 years old.)
Anna Karenina - 1875–77 (Tolstoy had his spiritual crisis in his 50's, 1878-.)
War and Peace
English translations:
* Clara Bell (from a French version) 1885-86
* Nathan Haskell Dole 1898
* Leo Wiener 1904
* Constance Garnett (1904)
*
Louise and Aylmer Maude
(1922-3)
* Rosemary Edmonds (1957, revised 1978)
* Ann Dunnigan (1968)
* Anthony Briggs (2005)
* Andrew Bromfield (2007) More than
400 pages shorter
.
* Richard Pevear and Larissa Volokhonsky (2007)
Wiki has a character tree for War and Peace (above link).
Also
Character List
.
Maps of Russia that I liked (English).
3 different views
. One is huge.
pdf format
and can be zoomed in for detail.
Maude translation is the one at
Gutenberg
and is the best freebie version that I could find (epub, mobi, txt, html).
Also at
Feedbooks
. (I liked some of the summaries here.)
A lot of Tolstoy's works can be read
here
.
Also check
wikisource
.
Biography
I think?
Leo Tolstoy (1903)
Authors: Chesterton, Perris, Garnett
A few images from that: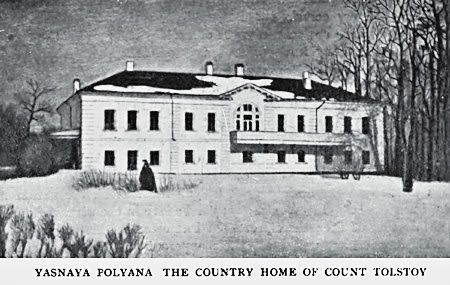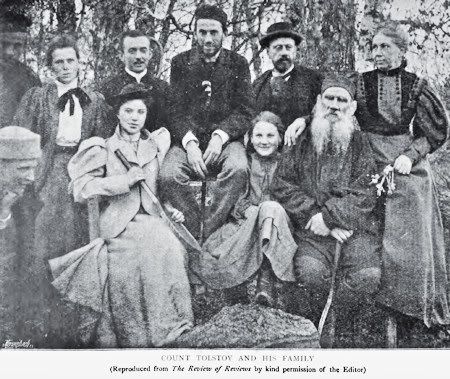 Wiki says: They (Leo and Sofya) had thirteen children, five of whom died during childhood.[12]
Tolstoy Timeline
I love timelines. There's three of them as you scroll down the page.
The life of Tolstoy: first fifty years
By Aylmer Maude
Page 204 - scar from bear attack. Is that why Tolstoy had a beard? Timeline above said this happened in 1858.
This looks good:
Writings of Tolstoy
Via
classicauthors
Tolstoy photos
I like the one dated 1848.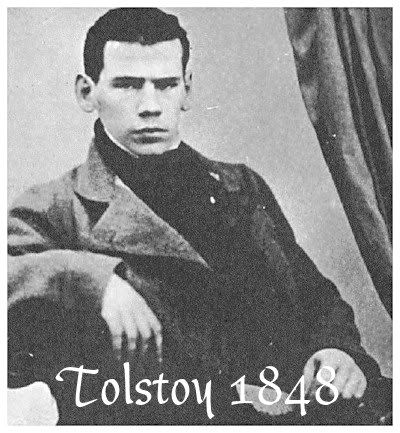 Born 1828 so about twenty years old in that photo.
Wiki has same pic.
He looks so much better without a beard.
Quote: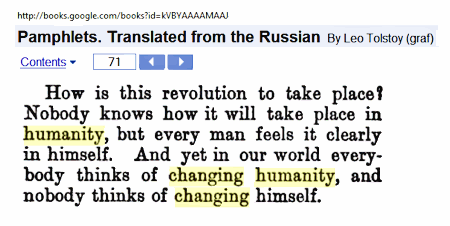 Source/Reference:
Pamplets
I actually found that at
yahoo answers
.
That has to be a first. LOL I never find answers there.
Google Books
I saw partial works by Garnett, Wiener, Dole at Google books, but nothing complete.
It was difficult trying to figure out which translator, which volume, and how many volumes.
Preview the book and download from there instead of going thru new google ebook sign in.
Best links are above, but here's some things I found at Google Books so far:
Dole (translator ):
War and Peace - Dole
Translator is Dole.
Google says Vol 1 and 2.
But the downloaded pdf/epub says in 4 volumes, vol 1?
I compared it with Gutenberg's Maude and this Dole download is thru Book 8, so 2 Volumes.
Unknown Translator:
Complete Works
Compete Works Vol 2
War and Peace Vol III - IV
(Google uses numbers, Documents use Roman Numerals.)
(NOTE: Under Contents, each chapter has some summary text, which might be useful.)
Complete Works
The complete works of Lyof N. Tolstoĭ, Volume 3
War and Peace Vol V - VI
Part (Book) XI - XII
(NOTE: Contents has summary text again.)
Garnett (translator):
War and Peace - Garnett
By Garnett in 3 volumes
Volume II
The Four Gospels
Vol I
Translator? Unclear, but there's a publisher given.
It has a sample of Tolstoy's handwriting: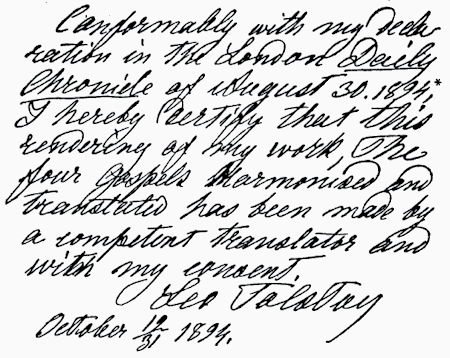 NOTE: This "Vol I" has a *long* Table of Contents. Some don't. It also notes the inaccuracies occurring with Tolstoy translations. Which is probably a saga in and of itself.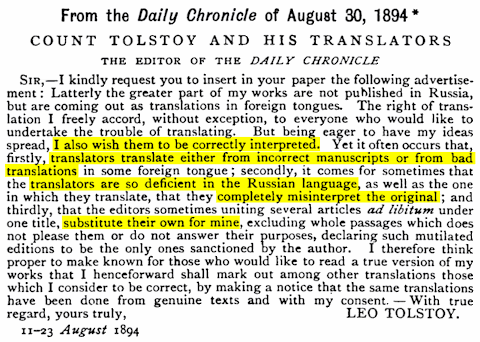 This post might be edited as I continue to study and do research on the subject.
UPDATE:
More War & Peace Readers/Discussions:
Team Tolstoy
(See right column.)
Via
this blog
.
And this one is War & Peace
a chapter a day
.