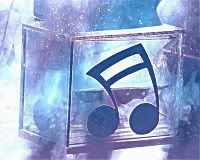 Take A Picture
, by
Filter
.
I happened to hear this song playing in the background on an old rerun of Cold Case (
Startup epi
).
The song is ten years old! It surprises me how many popular songs I haven't heard before.
I tried some of their other songs. Don't like them.
wiki:
"Take a Picture" was the second single off Filter's Title of Record. The song became a major hit during the start of 2000.
It was the band's first departure from the industrial rock that they usually played, instead being soft and melodic.
...founding member Richard Patrick has said that the song is about him getting drunk on an airplane, taking off all of his clothes, and fighting with the flight attendants who tried to stop him.
[1]
MTV: Do you have a favorite song from the new record?
RP: Actually, my favorite song is "Take A Picture." It brings up the happiest time in my life, I think. One time when I was just running around a plane naked. Ha! I had a lot of fun on that plane trip.
Richard Patrick
(b. 10 May 1968) Needham, Massachusetts.