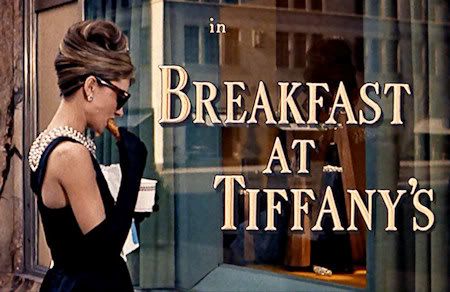 Dug a
Breakfast at Tiffany's
DVD out of the bargain bin. No extra features. Just the movie and a trailer. I'd buy more oldies like that if I could find them. Like old Kathryn Hepburn movies.
Guess Who's Coming to Dinner
is coming on TV, Mon. Dec. 13 9:00 PM on TCM. I'll record it.
This post contains spoilers, if you don't like that kind of thing. I wanted to jot down some of my thoughts about the movie vs book while they are fresh in my mind.
Stars:
Audrey Hepburn
(b. 4 May 1929. - d. 20 Jan 1993)
George Peppard
(b. 1 Oct 1928 - d. 8 May 1994)
Peppard looked better when he was older.
Patricia Neal
(b. 20 Jan 1926 – d. 8 Aug 2010)
Buddy Ebsen
(b 2 Apr 1908 – d. 6 Jul 2003)
Henry Mancini
(b. 16 Apr 1924 - d. 14 Jun 1994) (Music)
I think the only main character still living is
Mickey Rooney
and his character was terrible.
I probably watched this movie before, but I don't remember it.
Holly was an interesting character to me. I didn't want that happy ending in the movie. It just didn't fit the story. There were no indications Holly had changed.
I decided to read the novella, by Truman Capote, the guy who wrote In Cold Blood. There are a lot of differences in the movie vs the book and I liked the book better.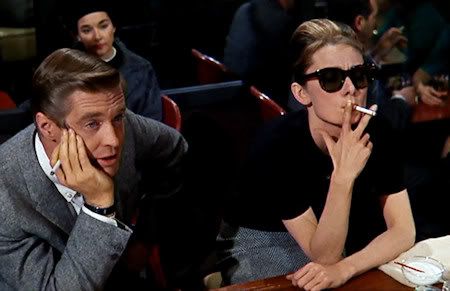 Cigarettes looked really good in the movie. I wanted one and I don't smoke. She smoked
Picayunes
in the book.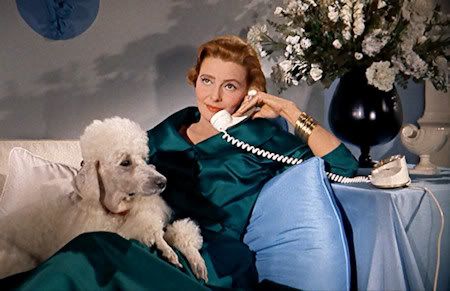 Loved the clothes in the movie.
Especially that orange coat.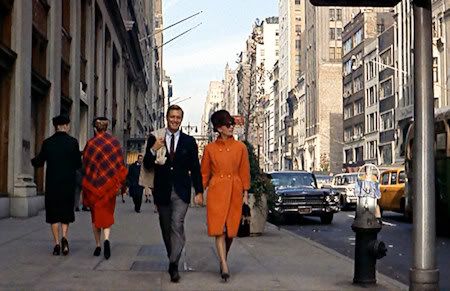 Favorite scenes:
Best line was at the end when Paul said Holly was already in a cage of her making.
Didn't happen in the novella.
AND
The scene where she said, "I love you, but I'm just not Lulamae anymore." (To Doc.)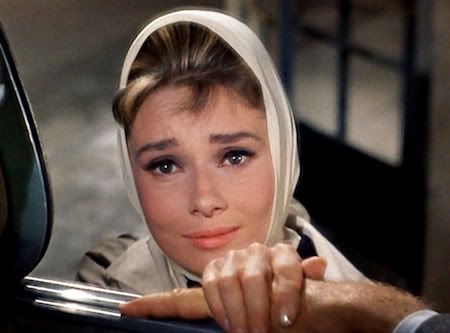 That was a little different in the novella too. I liked the way it was done in the movie better. Gave a different impression of her.
Moon River is played too much.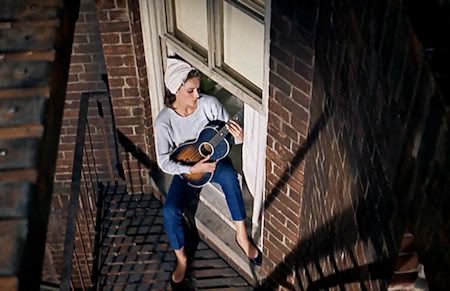 I liked how the novella described the scene of her playing guitar in the window.
"On days when the sun was strong, she would wash her hair, and together with the cat, a red tiger-striped tom, sit out on the fire escape thumbing a guitar while her hair dried. Whenever I heard the music, I would go stand quietly by my window...

...there were moments when she played songs that made you wonder where she learned them, where indeed she came from. Harsh-tender wandering tunes with words that smacked of pineywoods or prairie. One went: Don't wanna sleep, Don't wanna die, Just wanna go a-travelin' through the pastures of the sky; and this one seemed to gratify her the most, for often she continued it long after her hair had dried, after the sun had gone and there were lighted windows in the dusk."
Lulamae Barnes married Doc Golightly Dec 1938 when she was 14 and he was pushing 50.
"Every day she'd walk a little further...One day she just kept on."
Doc had been looking for her for 5 years (1943). When the narrator knew her she was two months shy of 19.
In the movie Holly says the marriage was annulled. In the novella, she insists it wasn't legal since she was only 14.
In the book there were two stepsisters and two stepbrothers and they were older than Lulamae (Holly). I think her brother, Fred, was older than her.
In the book it says that her mom and dad both died of TB and all the children were sent off to different mean people. And Holly mentions having other brothers. So there were more siblings than just Lulamae and Fred. What happened to them is an unknown.
Pregnant in the novella, not in movie.
Her relationship with Paul (movie) unnamed narrator (novella) remained platonic in the book.
In the book, Holly said she'd had eleven lovers not counting anything that happened before she was thirteen.
?
The book was like that a lot. Hints about an awful past, that made her who she was. I think that's what made the whole story so intriguing to me.
Loved seeing the library card catalog files. Ha!
In the movie she'd never been to the library before, gasp! Not in the novella, though.
The ring? Cracker Jacks? Nope, didn't happen in the novella.
Paul (movie) unnamed narrator (novella) bought her a St. Christopher medal from Tiffany's in the book.
Interesting read on the book:
critical analysis