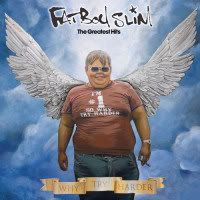 Okay, let's not get too serious here.
How about some dancing music.
Weapon of Choice
Fatboy Slim (aka Quentin Leo Cook, aka Norman Cook)
(Still going thru my music by title using Windows Media Player, whew.)
Currently, I found three different videos at youtube with this song:
1.
Christopher Walken
2.
street scenes
3.
girls
OR
google it.
More Links:
songmeanings
wiki
dailymotion video
has info about the song.
The song draws from Frank Herbert's novel Dune, evidently.