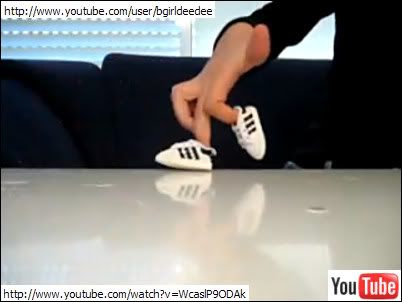 fingers breakdance 2
I found this amusing at YouTube.
There's a bunch of them by User,
bgirldeedee.
"Lilach" is "a B-girl from Israel breakdancing for over 5 years."
What I want to know is, how do the shoes NOT fall off?
Plain backdrop.
Reflective surface.
Nice hands.
Harder to create than it looks, I'm thinking.
Well done.
These should be bought and used as little video clips/shorts at the end of some movie or TV show.
A commenter said "he's [she's] naked." LOL