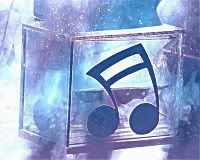 Avicii - Levels
Via:
YouTube Rewind 2011
Ultimate Dog Tease, Talking Twin Babies, The Force: Volkswagen Commercial, etc
I also like:
Avicii - Fade Into Darkness
(Official Vocal Edit)
Both 2011 songs.
wiki
Tim Bergling (b. 8 Sep 1989)
Known professionally as Avicii, Tim Berg, The Phoenix, Lois C, and Tom Hangs.
A Swedish DJ, remixer, and record producer.