We heard about
snowy owls
in the area (active during daytime) so we went for a drive.
No snowy owls, but what do we have here?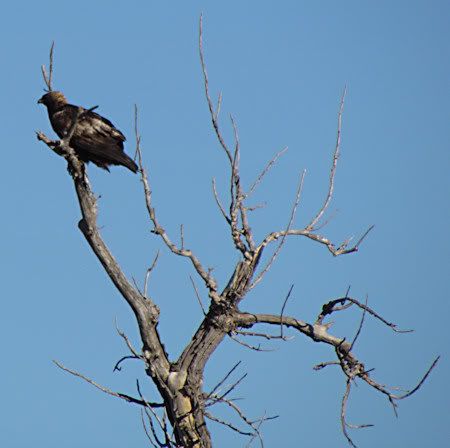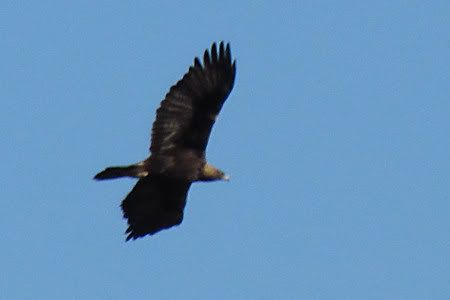 A golden eagle.
Location near the Missouri river.
He seemed kinda scraggly; made me think he was a juvenile.
Didn't get any clear photos.
We returned to the area next day and didn't see anything.
cornell
enature
npwrc