I found an interesting tidbit about the downy woodpecker and the goldenrod plant.
Both are common/abundant in North Dakota, so maybe I'll get a chance to photograph them together some day.
The article said "Canada" goldenrod?
(Mag quote: "It attacks two species within the Canada goldenrod complex almost exclusively.")
Winter Treat For Downies
Birdwatching magazine December 2011 issue
See also:
fcps.edu
via
reddit
Here's a photo of a downy I took recently in November 2011.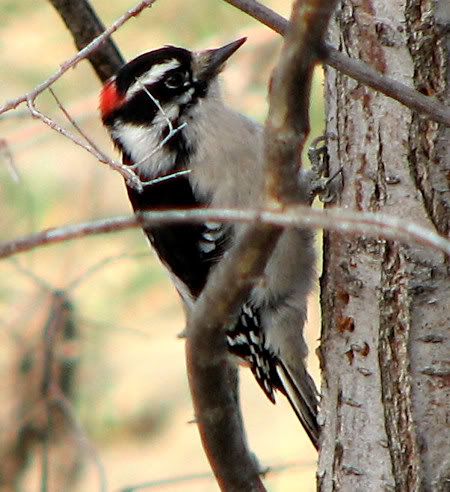 Blogged previously
here
.
The hairy woodpecker looks very similar but is bigger.
Here's a photo of goldenrod I took in August 2011, which is the month it is plentiful all over the state.
Not sure if it's Canada goldenrod.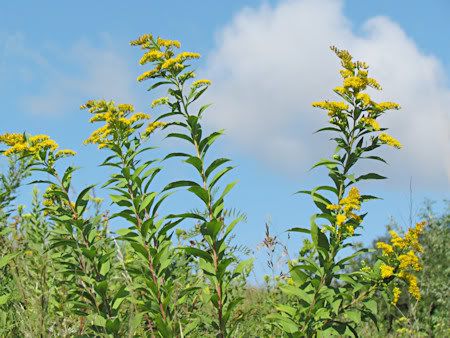 Blogged previously
here
.
There are 5 kinds of goldenrod in North Dakota.
npwrc
Asteraceae (The Aster Family)
MORE LINKS:
birdwatching
Goldenrod Bonus
From the same issue Birdwatching magazine:
ID Tips for the Pine Siskin
And
Peregrine Falcon vs. Snowy Owl