wiki
Robert Burns (b. 25 Jan 1759 – d. 21 Jul 1796)
Died at the age of 37.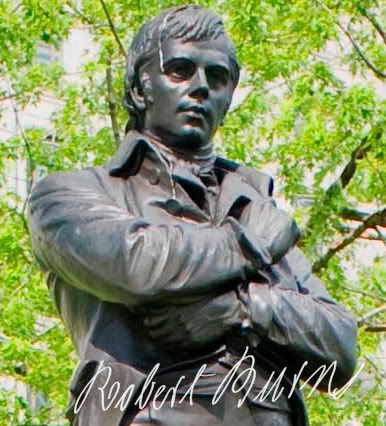 Burns statue in Dorchester Square, Montréal, Québec (wiki):
Red Red Rose wiki
Burns worked for the final ten years of his life on projects to preserve traditional Scottish songs for the future. In all, Burns had a hand in preserving over 300 songs for posterity, the most famous being "Auld Lang Syne".
Burns referred to it (Red Red Rose) as a "simple old Scots song which I had picked up in the country."
Youtube:
Red Red Rose
Sung by Andy M. Stewart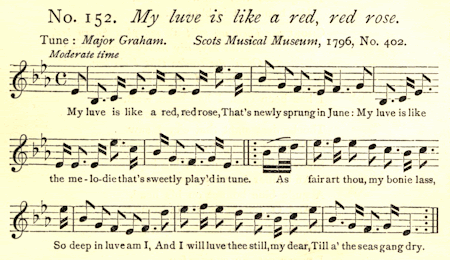 Music, quote from archive:
Songs with the melodies (music)
YouTube:
Auld Lang Syne
The Cast, Scottish folk group
Documentary
Robert Burns - Documentary (Part 1 of 9) The People's Poet
gutenberg
Robert Burns
archive
creator:"Burns, Robert, 1759-1796"