wiki
28 Feb 1533 – 13 Sep 1592
Lord Michel Eyquem de Montaigne
One of the most influential writers of the French Renaissance.
Known for popularising the essay as a literary genre.
Popularly thought of as the father of Modern Skepticism.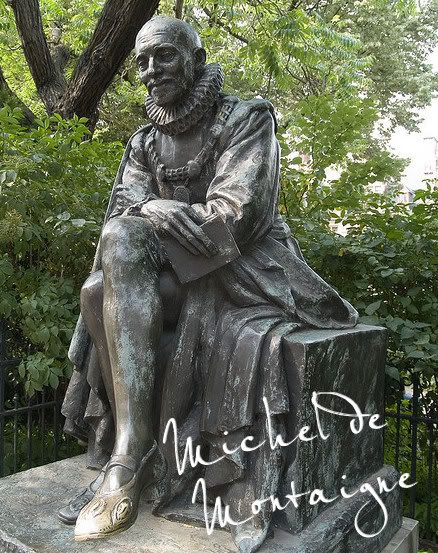 Photo from
Flickr
(creative commons):
This statue stands in front of the Sorbonne university in Paris.
Paris 2006 Set
Paris 2009 Set
Wherever your life ends, it is all there.
The advantage of living is not measured by length,
but by use;
some men have lived long,
and lived little;
attend to it while you are in it.
It lies in your will,
not in the number of years,
for you to have lived enough.
Reference
Michel de Montaigne (1533–1592), French essayist. "That to Philosophize Is to Learn to Die," The Essays (Les Essais), bk. I, ch. 20, Abel Langelier, Paris (1595).
Essays
(Gutenberg)
CHAPTER XIX——THAT TO STUDY PHILOSOPY IS TO LEARN TO DIE
Wherever your life ends, it is all there.
The utility of living consists not in the length of days,
but in the use of time;
a man may have lived long,
and yet lived but a little.
Make use of time while it is present with you.
It depends upon your will,
and not upon the number of days,
to have a sufficient length of life.
NOTE: I guess the translator makes a difference, huh. I liked the 1st translation (from wiki) the best.
archive.org - Creator vs subject:
creator: Michel de Montaigne
subject: Montaigne, Michel de, 1533-1592