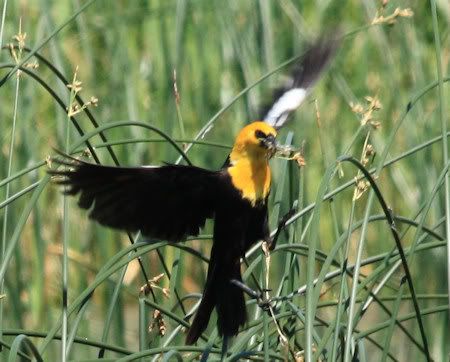 Got my first photos of this bird so I can add it to my list and blog it. If I get more/better photos I'll add them here.
This is the first time I've noticed those patches of white on the wings.
cornell
Note female is brown with yellow patches and white streaking.
The other bird with the male yellow-headed blackbird was a male house sparrow.