Two songs: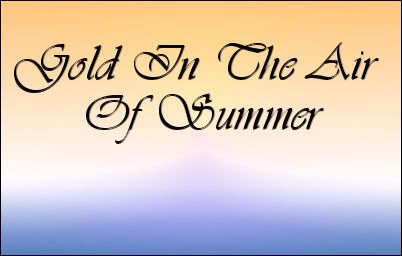 Gold In The Air Of Summer
By
Kings of Convenience
"an indie folk-pop duo from Bergen, Norway."
The words aren't sad, but the music sure is.
Nostalgic, I guess.
Without giving anything away,
I can say it's by the sea.
It's a house that used to be the home of a friend of mine.
Without giving anything away,
you'll find ships inside of bottles,
and the garden's overgrown,
the house is white but the paint is coming off.
I didn't know if you wanted to,
when I came to pick you up.
You didn't even hesitate,
and now you and me are on our way.
I think I've brought everything we need,
don't look back,
don't think of the other places you should have been
it's a good thing that you came along with me.
Gold in the air of summer,
you'll shine like gold in the air of summer.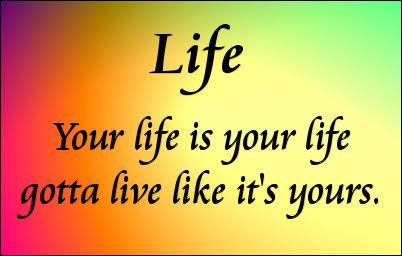 Life Is Life
By
Noah and the Whale
"an English Indie folk band from Twickenham, London, England"
Wasn't that Noah and the ark, Jonah and the whale? Okay, never mind...
"The name 'Noah and the Whale' is a combination of the title of one of the band's favourite films, The Squid and the Whale, and the name of the film's director , Noah Baumbach."
The scream and running (video) sure fits the topic.

Well he used to be somebody
And now he's someone else
Took apart his old life
Left it on the shelf
Sick of being someone
He did not admire
Took up all his old things
Set em all on fire

He's gonna change
Gonna change his ways
Gonna change
Gonna change his ways

And it feels like his new life can start
And it feels like heaven