Mr and Ms House Finch and Mr and Ms House Sparrow all on the same tree.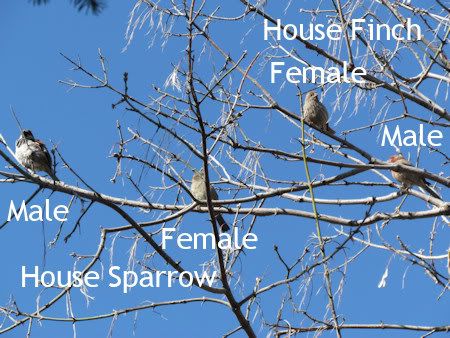 House Finch (Carpodacus mexicanus):
Male: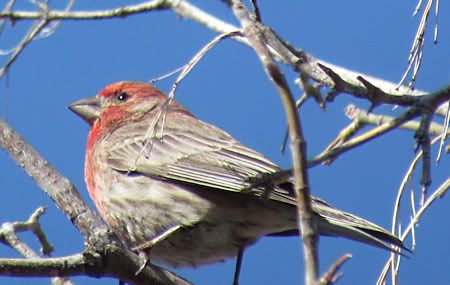 Female: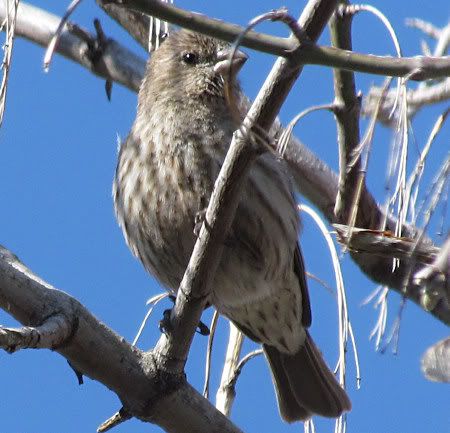 cornell
enature
House Sparrow (Passer domesticus):
Male: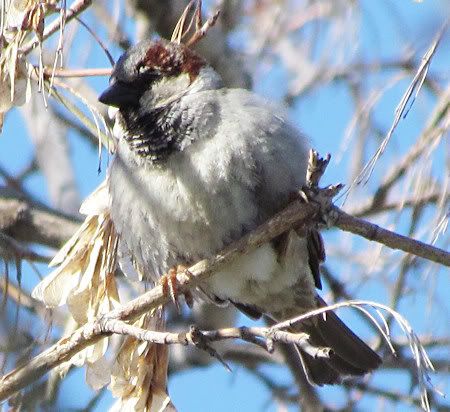 (He looks interesting. I'd sure like to get more/better photos of him.)
Female: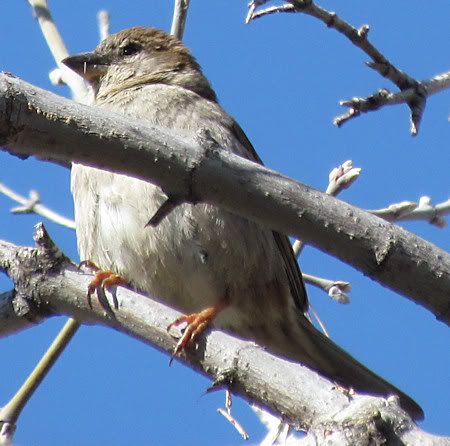 I think this is a female house sparrow also (better detail):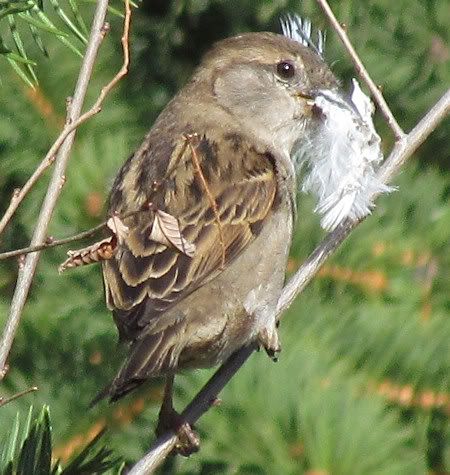 Must be nesting. That's a overexposed feather in her beak.
enature
cornell
UPDATE 2May11
Here's another one of the male house sparrow. He looks so cute. Nesting.