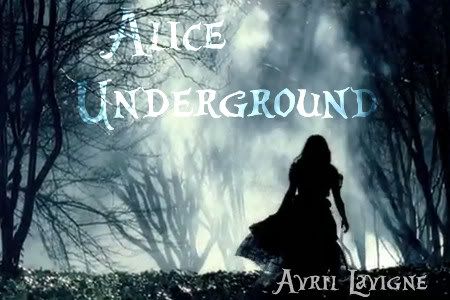 I finally watched
Alice In Wonderland
.
Worth a watch.
I liked the song by Avril. I didn't know she wrote a song for the movie.
I recognized her voice when the song played.
YouTube
Avril Lavigne - Official 'Alice (Underground)' Music Video (HQ)
Lyrics...
It can't stop me now
I - I'll get by
I - I'll survive
When the world's crashing down
When I fall and hit the ground
I will turn myself around...
wiki
songfacts
"Why, sometimes I've believed as many as
six impossible things before breakfast.
"