The waterhole by the road was full of duck families and various blackbirds and/or grackles. I took tons of pics and couldn't identify everything.
Here are some duck families.
This first one might be a shoveler because of that bill.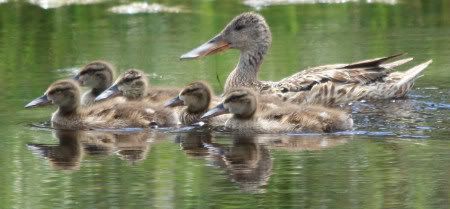 Northern Shoveler Anas clypeata:
enature
cornell
npwrc
Pintail maybe?: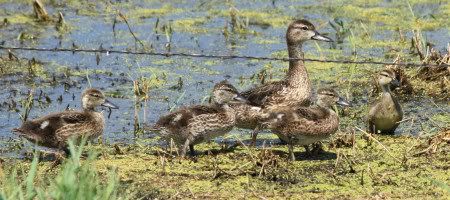 With that one (pintail?), the female appeared out of the grass first, and then it was like more and more babies followed. lol I counted eight total on my pictures, but there could have been more.
Northern Pintail Anas acuta:
enature
cornell
npwrc
Gadwall? Mallard?: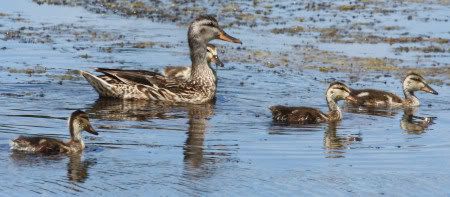 I think this one had nine? babies. Not sure. I hadn't realized ducks have such large families. After seeing all of these, I'll remember.
Gadwall Anas strepera:
enature
cornell
npwrc
Mallard Anas platyrhynchos:
enature
cornell
npwrc
Previous
blog post.