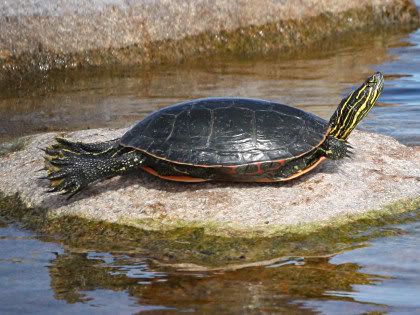 My first turtle picture.
He's a painted turtle.
I thought he looks kind of funny in that position, resting on his belly with his back legs out like that. I have a more normal pose too, but decided to post the unusual one. There were baby turtles too, but I didn't get any pics of them before they jumped back in the water.
npwrc1
Reptiles and Amphibians of North Dakota
npwrc2
Western Painted Turtle (Chrysemys picta belli)
enature
(Belly picture.)