Photo Drive.
Blogged painted turtle
previously
.
This time I got a belly shot.
(
plastron
)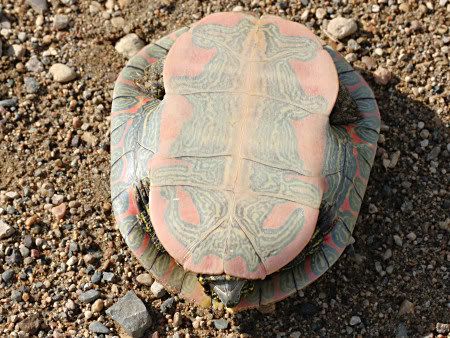 This little guy was sunning himself on the gravel road.
So took pics, turned him over for the belly shot, and moved him out of the way of traffic.
His coloring was faded, not dusty.
Here's some closeup detail:
Mugshot: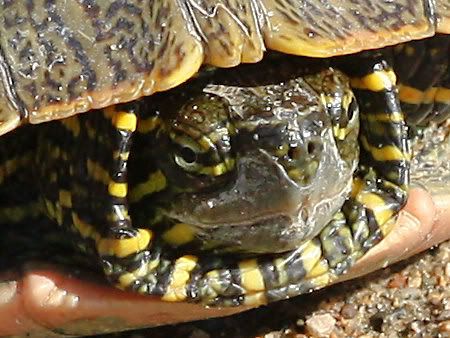 Look at those claws: