This time it was close to sundown almost 5pm. I think the pics turned out better in evening sun as opposed to morning sun. I also did more post-processing to bring out the patterns.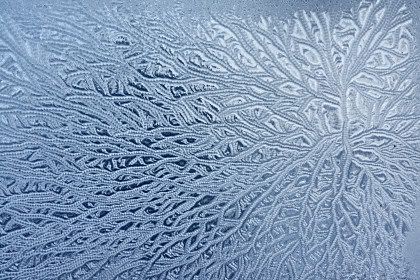 This one shows some window frame and a little wider view: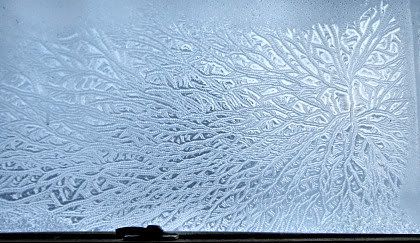 Closer: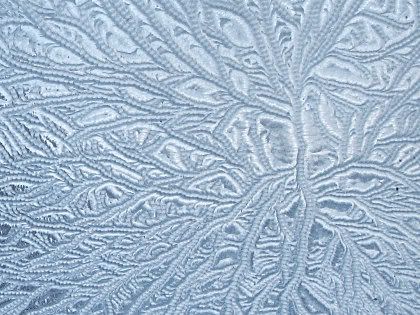 (I think I could have sharpened that one a little more.)
Post-Processing:
Screen layer to lighten
Clarify at 5 twice.
Resize
Sharpen
The next ones just lighten, resize, sharpen, no clarify.
Frost on screendoor: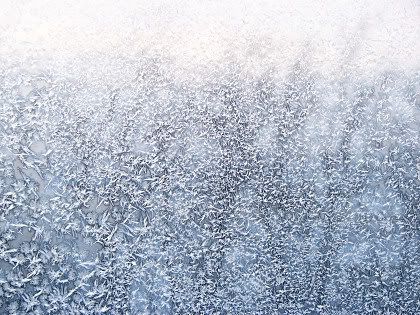 Closer: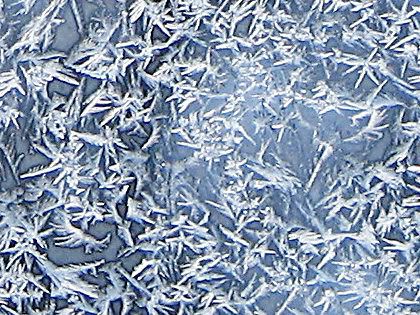 Same setting different picture with more sky pink in it.
Closeup: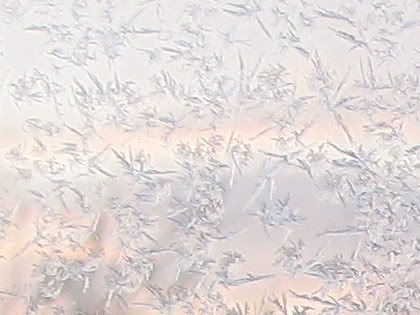 Previously:
Window Frost
Window Frost Pattern
(This one is the same window with the pretty frost pattern.)