Ever changing landscape this morning.
First foggy hoarfrost.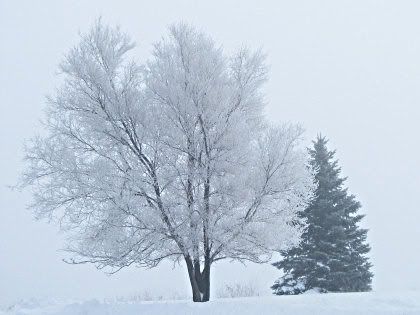 Then clearing with a blue sky and some nifty clouds.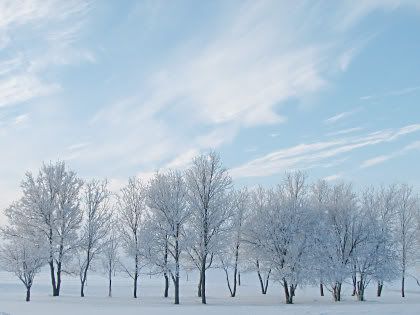 Closer (S3)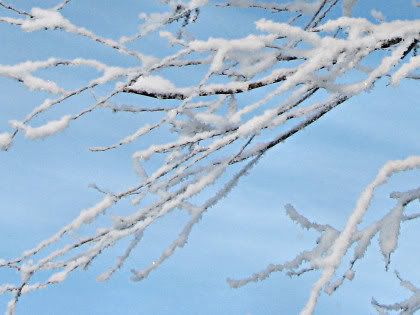 Closer (XSi 50mm - My Fav)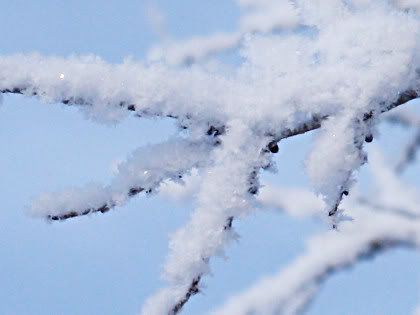 Closer (XSi 70-300mm)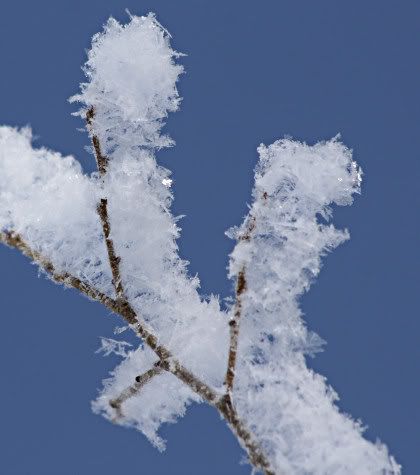 Closest (XSi 70-300mm)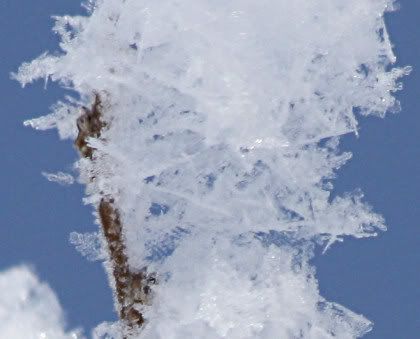 Notes:
I had a difficult time getting detailed closeups of the hoarfrost.
It was definitely a learning experience.
I shot with S3 point and shoot and the XSi DSLR with 50mm and then 70-300mm tele.
The pics were typically too dark, but lightening post-processing tended to lose detail.
I also didn't like the blue tone on the sky I was getting with post-processing.
I tried screen layer blend at 100%, lost too much detail on the frost.
I tried screen layer blend at 50% opacity. Better.
I tried soft light layer blend at 100%. That typically gives a blue tone I don't like.
I tried fill flash.
I tried clarify.
Curves was too fiddly than it was worth.
Then there's always sharpening too at the end of all that.
So anyway, I ended up with different combinations of the above, depending on the photo.