Brookings, OR Day4 then back up the coast to Yachats, OR.
It was overcast when we left Brookings and Azalea Park was nearby, so we stopped there again for photos.
(Last time the sun was too harsh for flower pics.)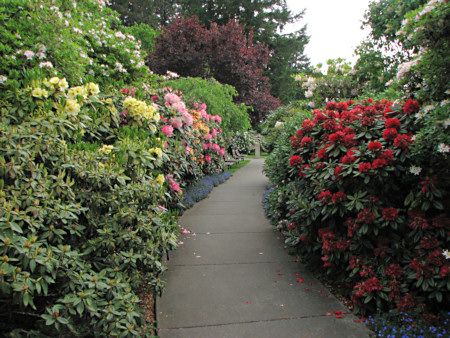 Zoom in...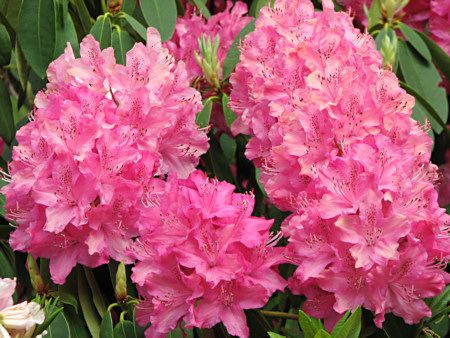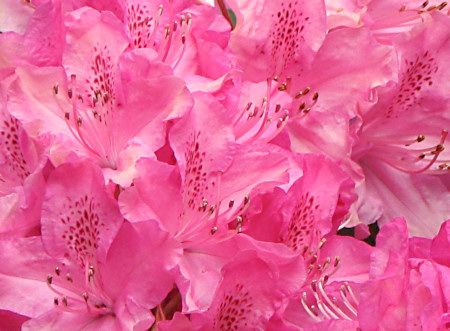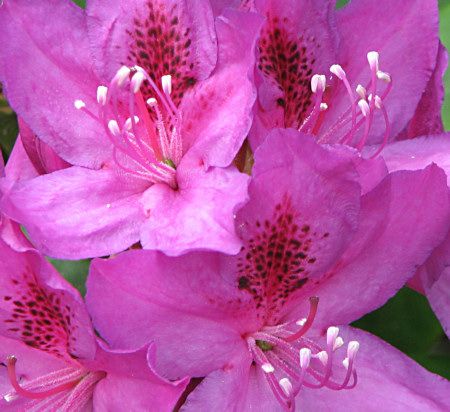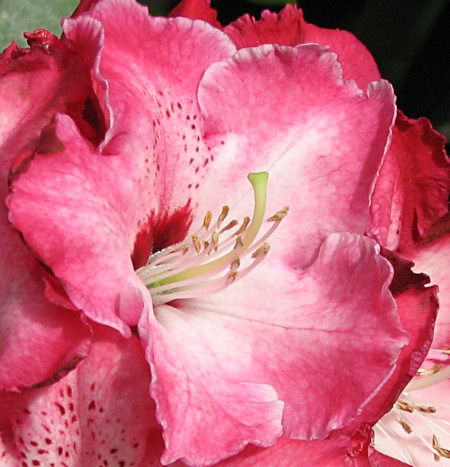 What is significant about these azalea (rhododendron) bushes is they are everywhere. People have them in their yards. They dot the city landscapes. And they are in full bloom right now and come in every color imaginable. They were so dang popular, I was surprised they weren't the state flower. Businesses even have "Azalea" in the title. I think they are the state flower of Washington state, however. [Coast Rhododendron/Pacific Rhododendron (Rhododendron macrophyllum)] There were other flowers in the park besides azaleas, of course.
The next stop was a return to Harris Beach. There is supposed to be a rock arch there but we could not find it during our first visit.
As you will see, not readily apparent from a distance and easily missed...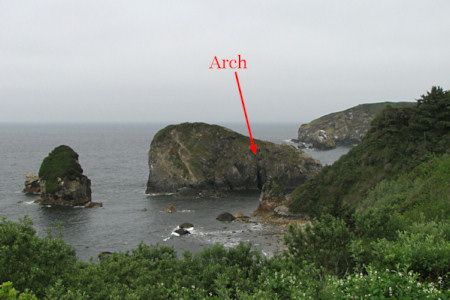 We find a trail to trek down to the beach for a closer look at this rock...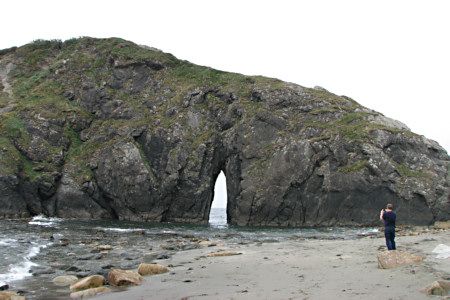 One of the places we picked up on our way back up the coast was Bandon.
You take Beach Loop Road off Hwy 101 to see some very pretty panoramic views without having to trek down a long trail to the beach.
Here's a Bandon beach view with gorse blanketing the hills.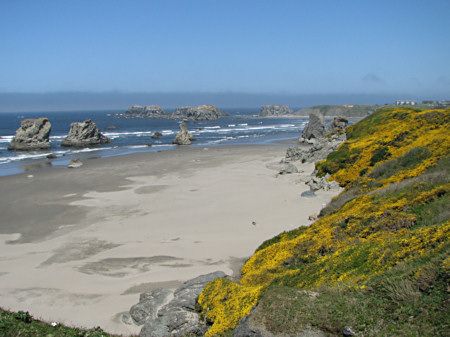 At Face Rock Viewpoint, there's a sign naming the rock formations.
After Yachats, OR it was return the same way we came.
Liberty Lake, WA, to Bozeman, MT is the prettiest part of our road journey to and from the coast, IMO.