Newport, OR to Brookings, OR Day1
When we stayed at Newport we could often see lighted boats/ships out there far off the coast at night. A local told us they were probably clam ships. They must work in the middle of the night? The last morning we were in Newport, one boat/ship meandered close to the beach and I zoomed in with my camera and got a photo of it.
The name of the boat is "Timmy Boy."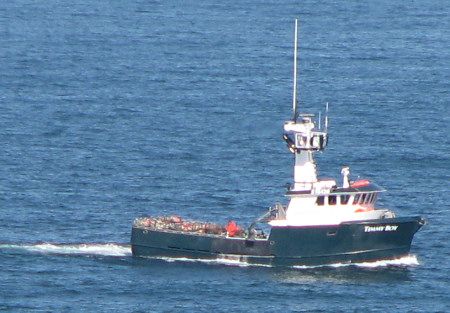 Hwy 101
Mile-by-Mile Guide
Stops:
Cape Perpetua - which is the highest point along the way so panoramic views and a must see for me.
Whoa, a little vertigo feeling up there looking down the very steep grade.
The photo is a little washed out because of high sun and high contrast.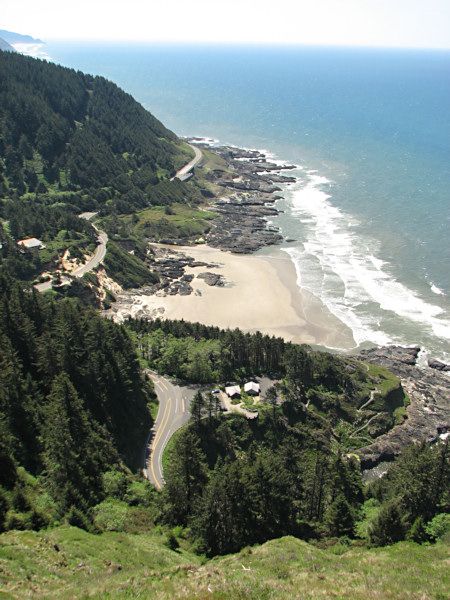 And then the obligatory Heceta Head lighthouse (closed) photo as it's right there off the Hwy.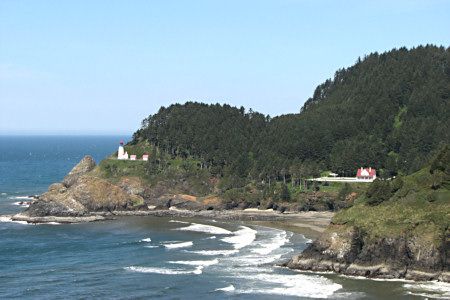 You don't always have ocean views as you drive Hwy101.
Sometimes you do: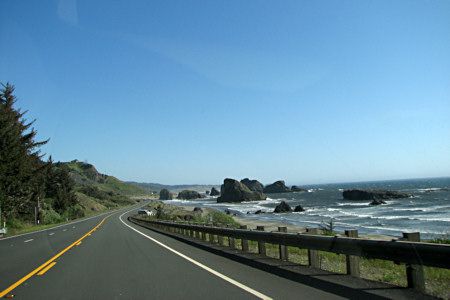 Sometimes you don't: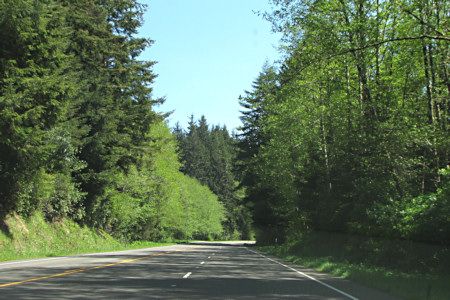 I eventually ask the locals what this yellow stuff is covering the lush green hills around here.
Makes for a very pretty landscape photo.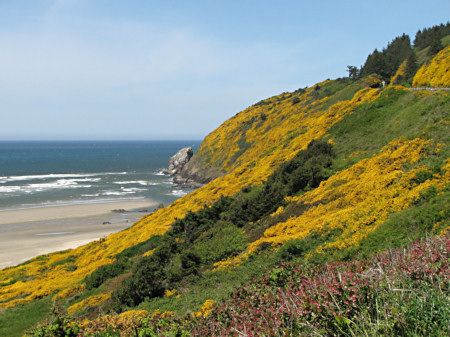 The yellow blossom plant is called gorse.
It was intentionally introduced into the southern Oregon's coastal ecosystem in the late 1800's, so not a native plant.
It is invasive and undesirable, evidently.