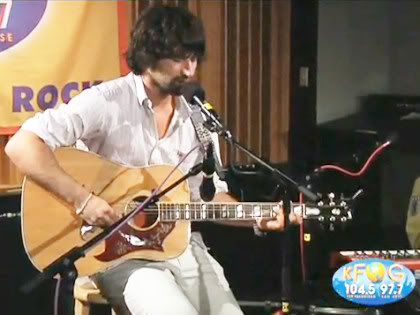 I was digging around in Dawson's Creek music and found this really nice video of Pete Yorn singing Just Another Girl on KFOG Radio. Recorded 14 Apr 09.
Very nice/good version of the song.
Also entitled "Just Another" (no "Girl").
At YouTube
OR
Google It
Google2
(Different version of the song.)
My records show the song played on the following episodes of Dawson's Creek:
#405 "A Family Way"
#618 "Love Bites"
(NOTE: The song was replaced on the DVD versions of the show.)
epguide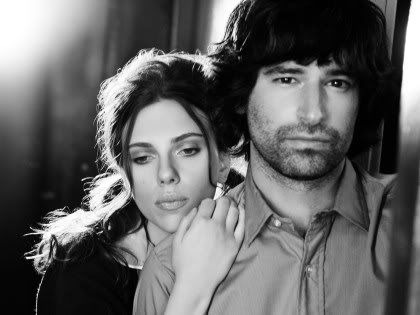 Yorn (b. 27 Jul 74) and Scarlet Johansson (b. 24 Nov 84)
teamed up and made an album together.
Can find some nice big photos of the two
googling images.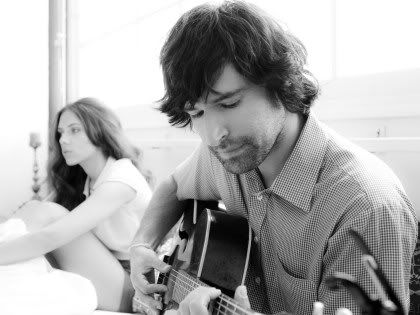 Yorn is good looking.
They make a nice looking couple.
Only Scarlet is married to someone else.
She married Canadian actor Ryan Reynolds (b. 23 Oct 76) on 27 Sep 08. Reynolds had been engaged to Alanis Morissette earlier.
Dates/info from wiki.
Scarlett was in a recent issue of
Glamour Magazine.
Article Title: Scarlett Johansson's in Love! (but not with this guy)
"Just Another Girl" LYRICS:
You and I,
were two of a kind,
I hate to say it but you'll never relate,
what makes you tick?
It makes me smile.
You said that I should get away from it all,
and bury my head in the sand if I want to,
I think you
should thank me now.
You were lying wide awake in the garden,
trying to get over your stardom,
and I could never see you depart us
and you're my baby,
You're just another girl...