I don't get US postal stamps very often, but was pleasantly surprised recently at the selection.
The Muscle Car stamps are fabulous.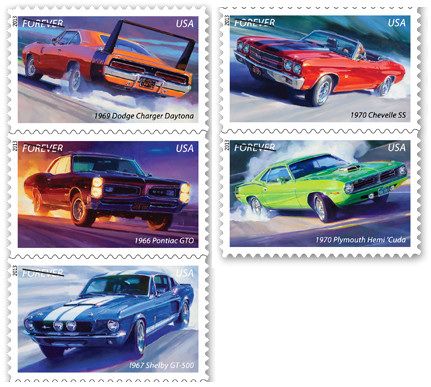 Muscle Cars (Forever)
1969 Dodge Charger Daytona
1966 Pontiac GTO
1967 Shelby GT-500
1970 Chevelle SS
1970 Plymouth Hemi 'Cuda
Motortrend article
(Googling images will get you more large size pictures of these car stamps.)
I also liked the Bonsai stamps but they seem difficult to get locally now.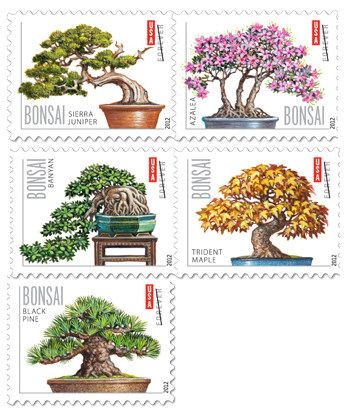 Bonsai (Forever)
Sierra juniper in semi-cascade style
Trident maple in informal upright style
Black pine in formal upright style
Azalea plant in multiple-trunk style
Banyan in cascade style