I discovered an interesting public domain book, called Flowers Personified.
It's an illustrated story about flowers taking on human form.
It is easy to find information on it as a google search shows several results.
I think some have bought the old printed books and have the illustration plates and sell the prints.
I've been combining the French version images with the English version text and creating an ebook out of it. I find comparing and converting some of the language interesting. I love the flower illustrations.
1867 French version:
Volume 1
Volume 2
The images are good, if you download the zip file.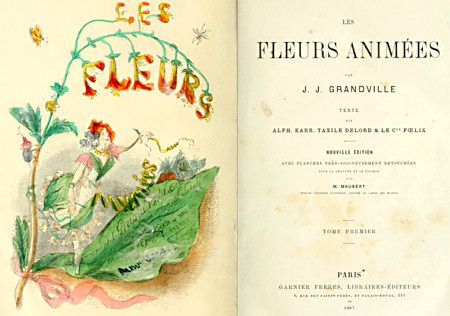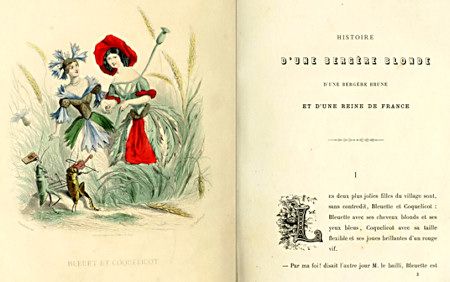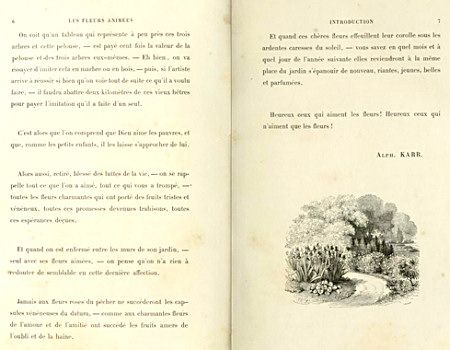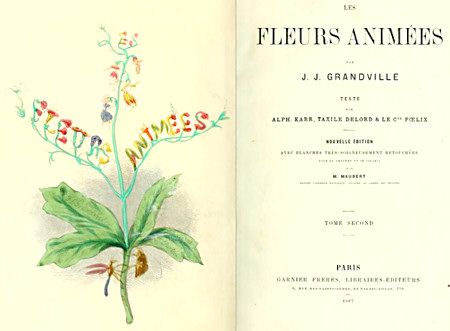 1849 English version
One volume that includes Botany and Horticulture sections.
The images pretty much suck in the pdf file.
It also has some missing sections.
Some sections are in a different order than the French version.
It takes quite a bit of work and editing to create a good ebook out of this.
I'm working on it in Microsoft Word now, but might eventually create an epub.
I use google translate to convert some of the French titles.
Import the French version 1st page of each section into English version for side-by-side comparison.
And then of course, import the beautiful illustrations.
Illustrated by J. J. Grandville
Introduction by Alphonse Karr
Text by Taxile Delord
Translated by Nehemiah Cleaveland
Jean Ignace Isidore Gérard
(b. 13 Sep 1803 -d. 17 Mar 1847)
Pseudonym J. J. Grandville
French caricaturist
(Grandville was his grandparents' professional stage name.)