I tried to go on the Internet with my iPod Touch and listen to Sad, by Maroon 5 that way, but I could NOT find that at YouTube and besides the YouTube App, I also tried all 3 of my search engine apps: Google App, Chrome App, and Mercury App. All I could find were cover songs. So then I went to my blog and clicked on the YouTube link I had there and I got a message saying not available on mobile device.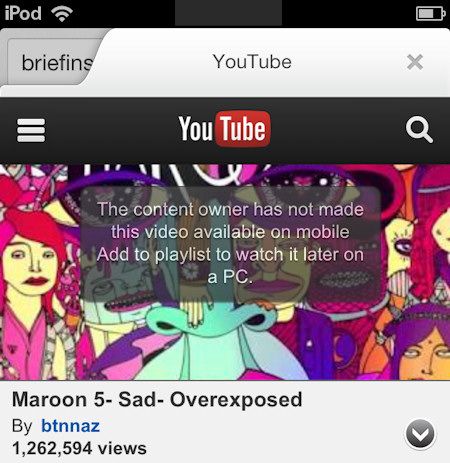 Also when I tried to access a Maroon 5 playlist at YouTube on my iPod Touch it was blocked with a sign-in requirement message.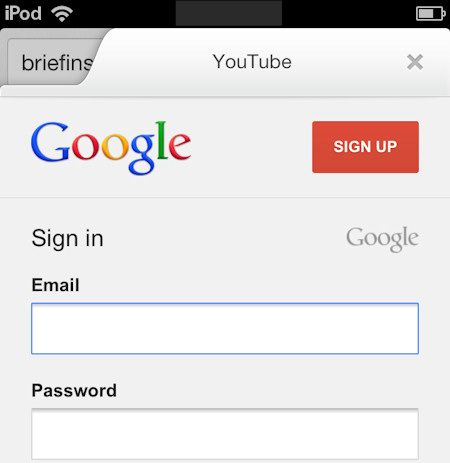 So that was interesting. I also found out Grooveshark is not accessible and charges for an App, so does Hulu.
Internet content is different, more limited and controlled on mobile devices than on my laptop. Didn't know that about mobile devices.
As for the Maroon 5 Sad cover songs, I did find some I liked.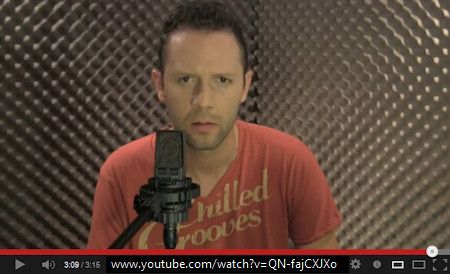 Maroon 5 - Sad (Cover by Iker Kourts)
42,074 views
Adds a strong beat and guitar along with piano, which jazzes it up a bit and it's not as stark and sad as Maroon 5 version.
Voice is good. Sound quality is good.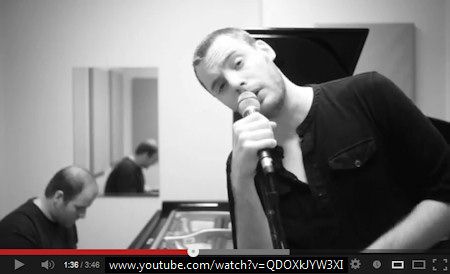 Sad (Maroon 5 Cover) - Liam Howard
30,167 views
Good sound quality.
Piano only.
I like his deep strong voice.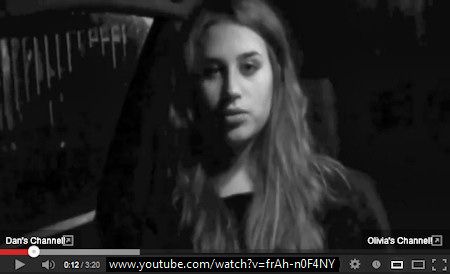 Maroon 5- Sad -(New Song) Music Video Cover
9,007 views
LivTheLife
(Olivia Vocal)
(Twitter and Facebook links there.)
&
DanLee0121
(Dan Piano)
I liked Olivia Burke's voice and originality enough to check out what else she has on YouTube. She's done other Maroon 5 covers.
She has auditioned for The Voice (Maroon 5's Adam Levine).
(closed) my 'THE VOICE' Audition!!!! *IMPORTANT*
She auditioned for the X Factor first and says that The Voice audition was a better experience.
X Factor Auditions: WHAT TO EXPECT!
Dan and Olivia Google Searches:
There's a Dan Humphrey (Portrayed by Penn Badgley) and Olivia Burke (Portrayed by Hillary Duff) on CW's "Gossip Girl."
There's another younger Olivia Burke singer that shows up in searches too.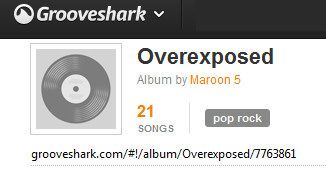 NOTE:
Maroon 5's Overexposed album at
grooveshark
.