It all started when I came across this quote:

Did Mark Twain really say that?
Can I find a reference?
The question was asked
A commenter came to the rescue
From the archives:
Andrew Carnegie,
"An American Four-in-Hand in Britain",
1883, pp. 312-313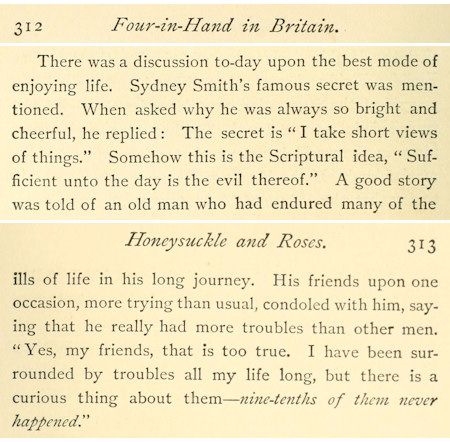 Edits mine.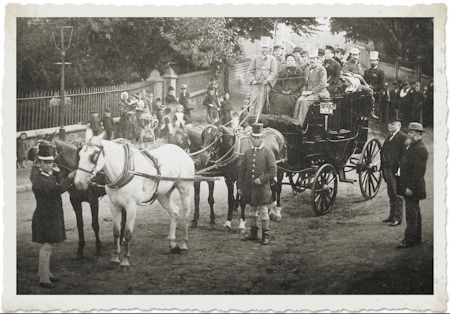 Edits mine.
Amazon says:
American steel baron Andrew Carnegie and a party of friends took in the British countryside by horse coach-a "four-in-hand"-in the summer of 1881...
Written as a private extended postcard to friends who had not accompanied him on the trip, and as a souvenir for those who had, this 1883 book...
Carnegie and Twain lived same time period, so I'm thinking maybe it was a popular anecdote at the time.
Andrew Carnegie
(b. 25 Nov 1835 – d. 11 Aug 1919)
Mark Twain
(b. 30 Nov 1835 – d. 21 Apr 1910)
It was fun digging around in the archives again.
Love those old crusty dusty books.