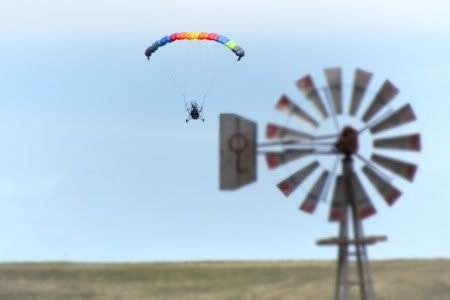 Powered Parachute on the prairie. Now that's unusual. lol He landed in a field and his pickup was nearby. I liked catching the windmill in the scene.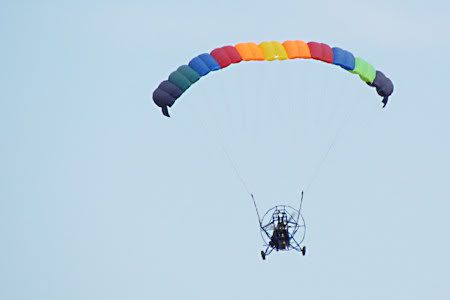 wiki:
"A powered parachute (motorized parachute, PPC, paraplane) is a parachute with motor and wheels.
...
In the United States, most single place PPCs are flown under part 103 of the Federal Aviation Regulations and, therefore, may be flown without a license or flight instruction. Flight instruction is, however, highly recommended, and an average student can learn to fly a PPC safely with 5 to 10 hours of flight instruction.
...
Many pilots fly from back yard strips, small airports, and mown hay fields."
images