Listening to Coldplay:
Major Minus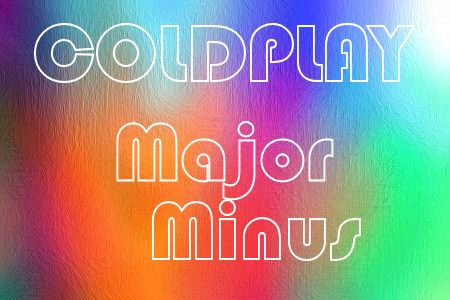 Charlie Brown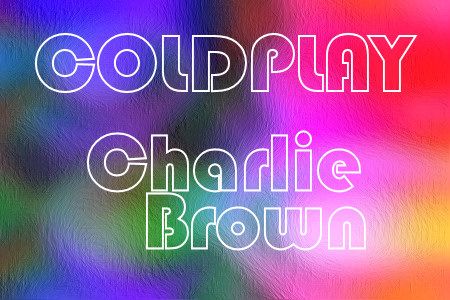 Good workout songs.
Some Data Points:
Mylo Xyloto
5th studio album.
Released worldwide on 24 Oct 2011.
Preceded by Singles:
"Every Teardrop Is a Waterfall" (3 Jun 2011).
"Paradise" (Sep 2011).
"Charlie Brown" (3 Feb 2012).

Mylo Xyloto is a concept album, and its content follows a story throughout. According to Chris Martin, the album is "based on a love story with a happy ending," in which two protagonists living in an oppressive, dystopian, urban environment, meet one another through a gang and fall in love.
The Making Of 'Mylo Xyloto'
(YouTube)
Chris Martin
Christopher Anthony John Martin (b. 2 Mar 1977).
Lead vocalist, pianist and rhythm guitarist.
Married to
Gwyneth Paltrow
(b. 27 Sep 1972).
Met 2002 backstage.
Married 5 Dec 2003.
Apple Blythe Alison Martin (b. 14 May 2004).
Moses Bruce Anthony Martin (b. 8 Apr 2006).
Image Creation Notes:
VM Instant Art - Colorfield Generator, VM Distortion - Brightness By Brightness, Brushstrokes for texture, Bauhaus 93 font
Previously