I liked this one: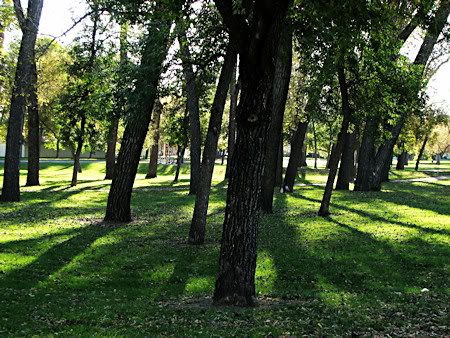 So I went out to the same area and shot more the next day, but the lighting wasn't quite the same.
More contrast, and the foregrounds were too dark, so didn't get the brilliant green grass I wanted.
(S3 Canon Point and Shoot camera.)
This next one has quite a bit of post processing, but I like it.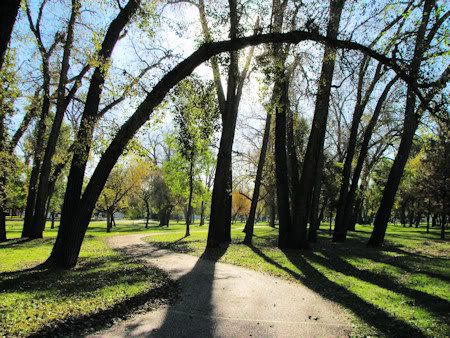 Here's the Original, no post processing: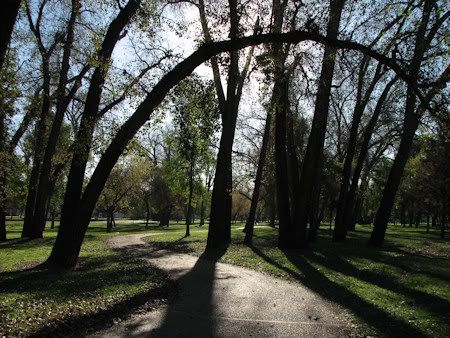 What I did in Paint Shop Pro:
Lifted the Shadows 90, Midtones 50, Highlights 20
Pumped up colors: Vibrancy 20, Soft Light 50
Chromatic Aberration Removal in the sky by the sun.
Burn Brush touch up on spots that got too faded.