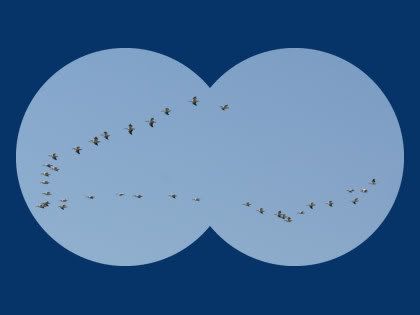 White Pelicans
npwrc
(Pelecanus erythrorhynchos) Gmelin
Family Pelecanidae
Pic taken Sunday, 6 Sep 09.
This seemed a tad early for migration.
This wasn't all of them. It's all I could get in the picture.
Maybe large flocks are common:
npwrc2
Commonly seen in large flocks of 20 or more.
Maybe fattening up for migration:
wiki
Birds gather in larger groups on rich feeding grounds in preparation for the migration.
Previous pelican pic
taken 20 Sep 08 Lake Sakakawea area.
enature
cornell
Birding spots in North Dakota
Chase Lake National Wildlife Refuge (Medina, ND) has the largest white pelican population in North America.
Pelicans also mentioned at:
Lake Metigoshe State Park – Turtle Mountains – Bottineau, ND
Souris Loop National Wildlife Refuges – Kenmare, Upham and Foxholm, ND.