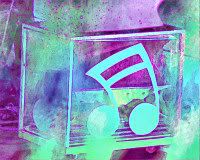 Don't Wanna Go Home
By Jason Derulo
Stronger
Erick Morillo & Eddie Thoneick Feat. Shawnee Taylor - Stronger (Club Mix)
The road that you travel,
Walk as far as it goes.
Don't you ever forget,
That you're never alone.
So when you feel like you've lost your way,
Something will show you the path to take.
Because you're stronger...
Because you're stronger.
Stronger than yesterday.
Stronger that what it will take.
Stronger than what they say...
Ready To Go
By Panic! At The Disco
I don't usually go for country music, but hey, this one's not too bad:
Barefoot Blue Jean Night
By Jake Owen
I like the chorus music part - starts here:
Wo-oh never gonna grow up
Wo-oh never gonna slow down
Wo-oh we were shinin' like lighters in the dark...etc.
Sing The Changes
By The Fireman (Paul McCartney) 2008
Three versions of Snow Patrol's Open Your Eyes (Strong emotions):
Video w/Lyrics
(Best sound, probably.)
Live at Ward Park 2010
Live at Lowlands 2006